42 combinations to choose from for $24.99
Pick your favorite Surf, Turf and a side dish

Chopped Steak
Ground beef, grilled to the desired temperature. Comes with Homemade gravy.

Sirloin 6 oz
House hand-cut every day – this lean cut of steak will be a delight to any steak lovers.

Pork Ribs, 4 Bone
Seasoned in the House and slowly cooked to fall-of-the-bone tenderness, served with our signature BBQ sauce.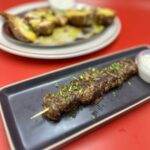 Fillet Mignon tips K-bob
Hand-cut Blackened Fillet Mignon tips, grilled to desired temperature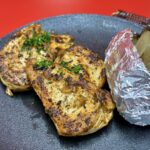 Grilled Chicken
Chicken Breast grilled perfectly in BBQ sauce for a flavorful meal.

Cluster of Snow Crab Legs
One cluster of juicy crab legs steamed to perfection and served with lemon melted butter and old Bay seasoning.

Lobster Tail
3-4 oz cold water Lobster Tail.

Shrimp
6 shrimp cooked the way you like: grilled, fried or sauteed.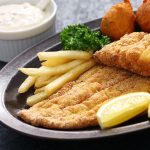 Fried Cat Fish
Served with Tartar Sauce.
Side Dishes
Baked Potatoes, Mashed Potatoes, French Fries, Rice Pilaf, Asparagus, Corn on the Cob, Mixed Veggies, Sweet Potatoes.