Half-Price Appetizers

Topped with Bacon & Cheese.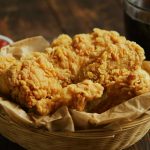 4 pieces of hand breaded chicken tenders strip, deep fried

Stuffed with potato, cheese & jalapenos.

Fried Calamari rings and legs, served with our homemade Tartar sauce.
Early Dinner
Grilled the way you want it. How do you like your Steak cooked?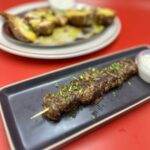 Hand-cut Blackened Fillet Mignon tips, grilled to desired temperature,

In house ground beef from our hand cut steaks, patty seasoned and seared

Served with Tartar Sauce.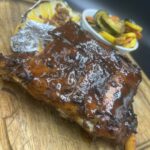 Seasoned in the House and slowly cooked to fall-off-the-bone tenderness, served with our signature BBQ sauce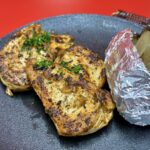 chicken breast seasoned with our blackening and seared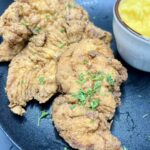 Fresh chicken breasts, hand-breaded and deep fried until crisp and golden.
Sides
Side Dishes
Baked Potatoes, Sweet Potatoes, Mashed Potatoes, French Fries, Rice Pilaf, Asparagus, Corn on the Cob, Mixed Veggies. Load with Bacon & Cheese for 99¢.
Add Caramelized Mushrooms